23 September 2021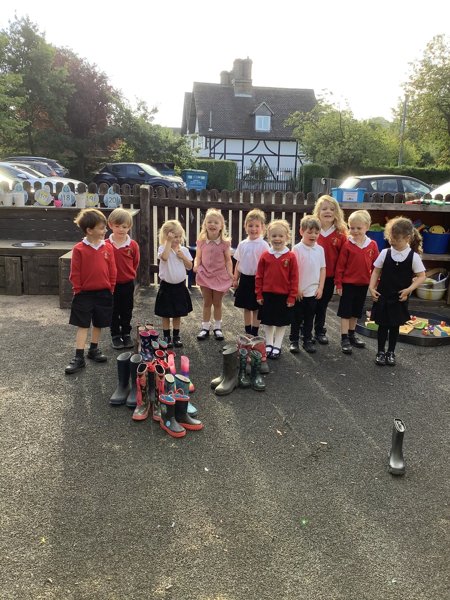 In maths this week our Reception children have been matching objects.
Today the wellies had all been hidden in our outdoor area and the children had to find them and match them into their pairs.
They then all completed a cutting activity where they had to match the socks into pairs.
Category: Class 1