8 May 2020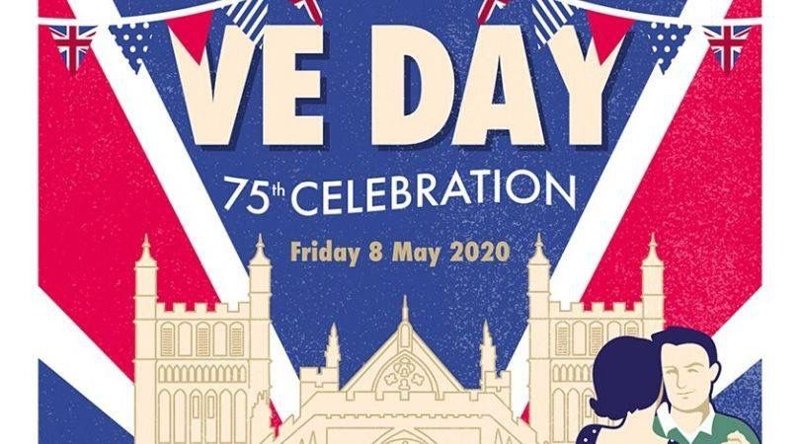 Happy VE Day Class 3
Here are some crafty ideas if you're after something to do.
Create some 1940s food.
I have added some ration recipes – they include cakes and pancakes – what a lovely excuse to eat something home-made and yummy.
Even if you aren't going to do any cooking, think about the basic ingredients – have you had trouble sourcing anything in particular in recent weeks ? Can we think about the children of 1945? How amazing must it have been when rations were finally lifted, after almost 14 years, in 1954.
Design a medal
Look at the medal from WW1 and consider the symbolism and thought that went into its design.
Design a similar medal for the soldiers of World War Two. There are instructions and points to guide you on the sheet.
EXT: Can you create medal for a hero of the modern day? Perhaps you could design one for Colonel Tom Moore or for a nurse who is living away from their family and working day and night to care for those who are poorly.
Code Breaking
Look at the Morse Code alphabet. Can you memorise any of the codes for the letters? Perhaps you could memorise how to spell your name. Use the code to decipher, create and write secret messages.
You can find out more about Morse Code and complete games and activities here:
https://www.bbc.co.uk/cbbc/quizzes/bp-morse-code-adventure
Lowry Art
Look at the 1945 image. It is in Lowry's distinctive style, depicting people in a simple matchstick style as they celebrate the end of the war. Notice the industrial buildings. Can you create your own version? Perhaps you could use the buildings of our local area. EXT: Create a Lowry style image, depicting the celebratory scenes at the end of our current lockdown.
The King's Speech
Listen to the speech of George VI, during which, he tells the nation that the war is over. How do you think this will compare to our Queen's speech this Friday? Imagine that YOU are the monarch, supporting your countrymen and women right now or announcing the end of lockdown. What would YOU say? Can you write or video your own speech to the nation?
In Other Words
Find the translation of the word PEACE in as many languages as you can. How many can you find? How many can you say? Create a wordall using the words that you find. Make it colourful and visually appealing.
EXT: Create a wordsearch or crossword with words related to peace, WW2 and VE Day.
Have fun and stay safe
Miss Jennings
Posted by Harriet Jennings
Category: Class 3 School Closure