3 July 2022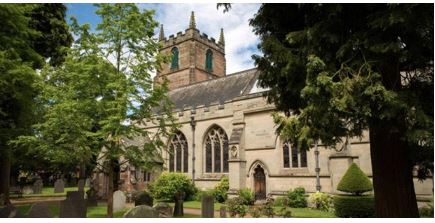 On Sunday 3rd July, Class 1&2 will be performing a song and a poem that represents the school, it's history and subsequent development.
St Peter's Church will be holding a special service (followed by a buffet lunch) to celebrate the work of Revd Francis Paget in and for the community of Elford.
One of the initiatives that Revd Paget was involved in was the development of the Howard School, working with and supporting the Lady Mary Howard when, in 1856, Lady Mary donated monies for the first Howard school.
We are hopeful that Class 1&2 will be able to support this celebration.
Time at church 10:00 for a 10:15 start!