10 December 2021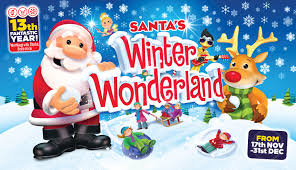 Dear Parents/Carers,
Snowdome- A visit to see Santa's Winter Wonderland
We will be taking Class 1 on a visit to see Santa at the Snowdome in Tamworth on Friday 10th December 2021. The cost of the trip will be £20.50, which needs to be paid via Parent Pay.
Please click on the link to see what the trip entails: https://www.snowdome.co.uk/santas-winter-wonderland/
On the day, the school lunch option will be a cold option of filled cob, drink, fruit and a snack or alternatively you can send your child to school with a packed lunch. As this is a morning trip, children will eat their lunch upon their return to school.
To secure your child's place on the trip, please complete the Google Form: https://forms.gle/NN68SPFtkK9J1KZf6
Friday 22nd October 2021. All payments to be made via Parent Pay by Friday 5th November 2021.