8 November 2021, 3.30pm – 4.30pm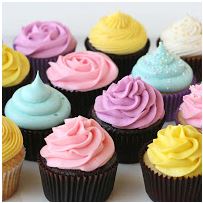 The class will cover both savoury and sweet dishes that the children will make and then bring home to bake at home. The children will love sharing what they have created with family and friends.
All ingredients will be included, just bring along an apron.
The class will also include Vegan options so children can learn about substitutions and what other ingredients can be used instead of dairy.
Chopping skills( using a table knife for safety) and weighing and mixing ingredients.
But the most important skill they will enjoy is having fun whilst learning a vital life skill.
The class will run initially for 6 weeks at a cost of £40.50.
If you would like your child to attend the session please complete the google form below,
https://forms.gle/KvusPAu1uqYY7tsr9
I look forward to meeting your children and sharing my love for baking with them.
Jo Lloyd