4 November 2019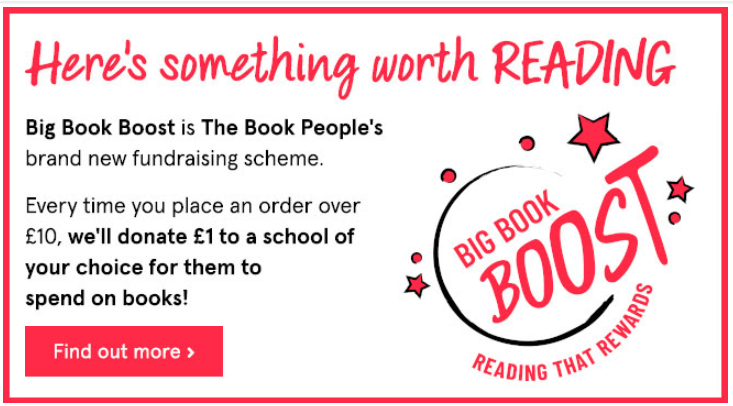 What is Big Book Boost?
Big Book Boost is The Book People's brand new fundraising scheme. Every time you place an order with The Book People over £10, they'll'll donate £1 to The Howard school for us to spend on books!
How can I be a Big Book Booster?
Here's how you can get going on boosting a school's book budget;
Choose The Howard School and then simply start shopping! Once you're ready to check out, you can either login or set up your account and off you go!
At the moment, there is 25% off books so it would be great for Christmas presents.