14 October 2019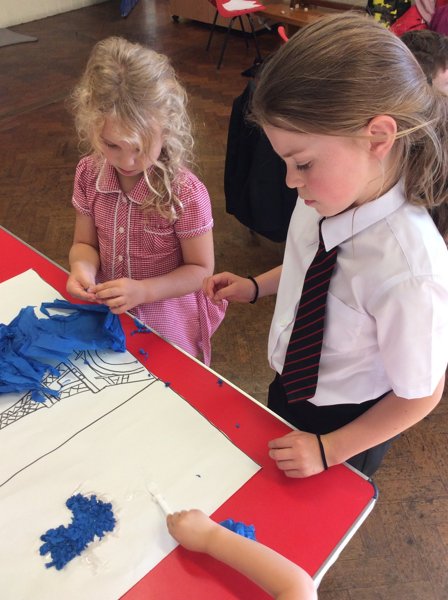 We have had a very busy time in care club since returning after the summer holidays. We have took part in lots of fun activities and made a lot of mess! After Roald Dahl day we spent the week drawing and painting a giant BFG which now takes pride of place on the library wall. We also made Mr Twits beard using paper and lots of disgusting things such as noodles, grated cheese and cornflakes.
For French day we collaged the French flag and Eiffel tower using red, white and blue paper. We also had lots of tasty food for tea including crepes, garlic bread, french stick, quiche and croissants. Yummy!
We have done many other activities such as cricket, animal quizzes, football, lego, times table rockstars, paper airplane competitions and lots of board games!
We are currently working hard to make some hot air balloons using paper mache and our painting skills, so be prepared to see those take off very soon!
Posted by Claire Robertson
Category: Care Club